About Us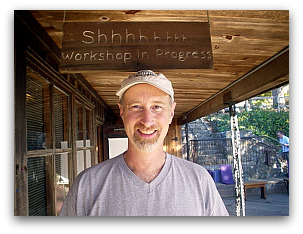 Dean Marson is a Senior Instructor of Esalen® Massage. He has been teaching at Esalen Institute in Big Sur, California for the past 25 years and additionally has lead workshops in the US, Canada, Europe and Asia, introducing hundreds of students to the pleasure and potential of bodywork and healing touch. He trained in other bodywork styles before becoming fascinated by the flowing, wholistic Esalen style and has since learned from and collaborated with numerous teachers at Esalen and elsewhere. Dean is a Registered Yoga Teacher and long-time meditator and he weaves presence and connection, the essence of these practices, into all of his groups. Whether teaching Massage, Yoga, Self-care or Meditation, Dean brings an eclectic approach and a spirit of calm presence to every class.

Dean lives with his wife, Ginger Holladay, in Leavenworth, Washington nestled in the beautiful Cascade Mountains where he teaches Continuing Education classes locally at Passages Retreat center. Additionally, he leads classes and trainings at Esalen Institute, Japan and elsewhere.


---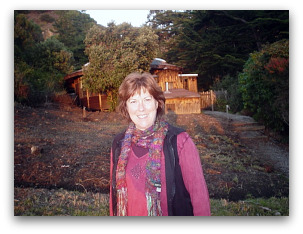 Ginger Holladay is a Registered Yoga Teacher and for the past ten years has been teaching alignment based, flowing Yoga emphasizing the wave-like movement of energy through the body. This approach is a synthesis of techniques from the numerous teachers she has studied with and focuses on the breath to help students become present and connected with body, mind and spirit.

Ginger's path began as a professional singer, recording with Elvis Presley, Linda Ronstadt, Joan Baez, and many others and she often incorporates chanting into her classes or may sing to students during Savasana. Additionally, she is a massage therapist and utilizes that skillful touch in teaching and giving Yoga students hands-on adjustments. Ginger believes the most important aspect of Yoga is the deep relaxation and centered calmness one experiences and carries into daily life.